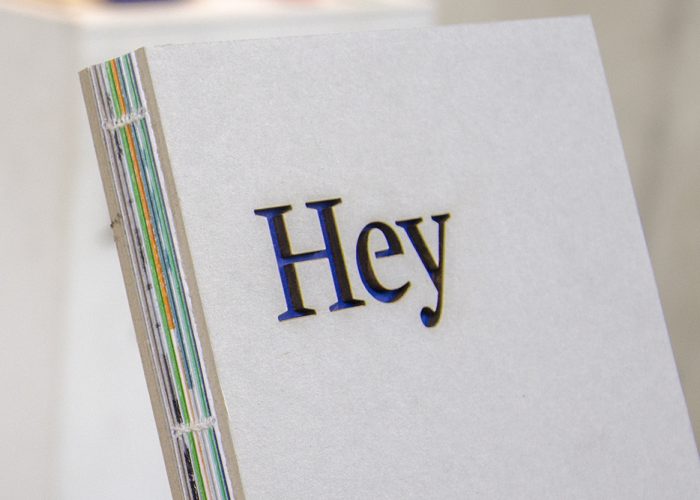 "Hey" is a Spanish design studio in Barcelona. With their unique colorful style they've risen to fame since their founding in 2007. In close collaboration with the studio itself, Janine Röding and I created this book, which shows a chronology of the studio's work.
The book features 120 pages of selected works, each presented on a double page designed in the style of the project, an introduction of each studio member, the history of the studio and insight on its creative process.
The book is encased in lasered bookbinding board covers with an open binding and was printed on 120 g/m² paper.
2016, University of Applied Sciences Düsseldorf